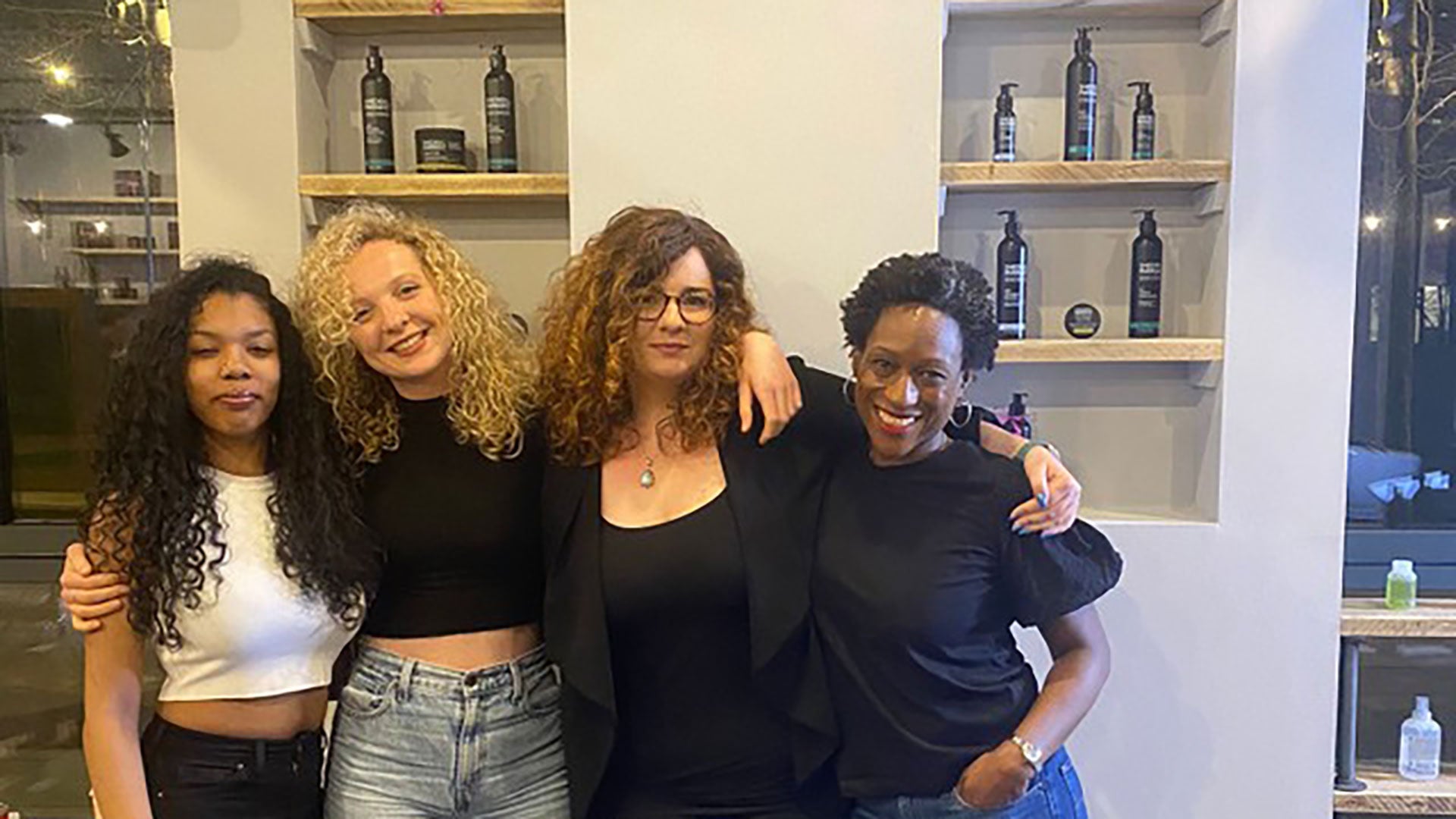 4 haircare heroes curly girls will always need
At Shedid & Parrish, our mantra is award-winning curly haircare. Our products are cruelty-free, vegan and designed to hydrate and define your curls. Healthy curls start with a fresh canvas, meet in the middle with irresistible moisture and end with delectable definition. Our four haircare hero products for naturally curly hair give you beautiful bounce, must-have moisture and supercharged control.

Pretty curls need perfect prep
If you're a naturally curly-haired girl, high performing styling products will keep coils, ringlets and waves behaving well. But, over time, the result can be a build-up of product. Whilst this won't damage locks, it will prevent moisture and nourishment from reaching the hair. This can lead to dull, dry strands and curls that don't pop. How to solve the problem? Reach for our award-winning Deep Cleansing Shampoo and give yourself a gentle but stimulating detox that removes heavy buildup and tacky residue.
At Shedid & Parrish, we are advocates of ingredient transparency and our vegan shampoo for curly hair contains all the natural goodies you need to eliminate impurities. A dream team of tara fruit and sunflower extract, Deep Cleansing Shampoo is rich in vitamins C and B and is a powerhouse of softening, smoothing and cleansing properties.

Conditioner is queen
After you've refreshed and restored curly hair, the next step is to replenish moisture. Whether it's afro hair, tight coils or frizzy waves, you can count on textured hair to be thirstier than the locks of our straight-haired friends. Why so? Curly hair shafts have a hard time transporting moisture evenly, so knots, tangles and dry hair are all challenges we face. Our creamy Deep Restoring Conditioner is designed to combat all these dilemmas. Powered by shea butter, castor oil and olive oil, our hardworking Deep Restoring Conditioner for curly hair contains all the nutrients you need to seal in moisture, detangle knots, strengthen strands and fight frizz.

Control those curls
Wondering how to get defined and drama-free curls? Take charge of your texture with our featherlight Curl Control Serum. No matter how loose or tight your curls are, control is crucial to maintaining their shape. Formulated with an indomitable combo of tara fruit and sunflower extract, our vegan formula protects hair from high temp heating appliances and gives corkscrews, twist-outs and waves much-coveted definition. Worried about a crispy feel? There's none of that with our smooth-talking Curl Control Serum. It's super light and flexible, meaning you get soft, shiny, healthy curls without the crunch.

The best butter on the block
Moisture, moisture, moisture on the daily! Soak your strands in the kind of magical moisture that not only coats those curls in goodness but also penetrates deep down. When it comes to products for curly hair, our Afro Butter is a natural heavenly hero. Infused with shea butter, coconut oil and castor seed oil, Afro Butter lubricates rough cuticles, softens brittle hair and tames the frizz. Need to keep curls full of life whilst on the go? We've thought of that too. Afro Butter also comes in a pocket-sized mini, so whether you're at the beach or by the pool you can effortlessly add moisture and hydration to your hair.
At Shedid & Parrish, we know that textured hair, kinky patterns, wild waves and frizzy curls all need a little help. With our four curly and textured haircare products, super soft hydration, hold and happy curls are easily within reach.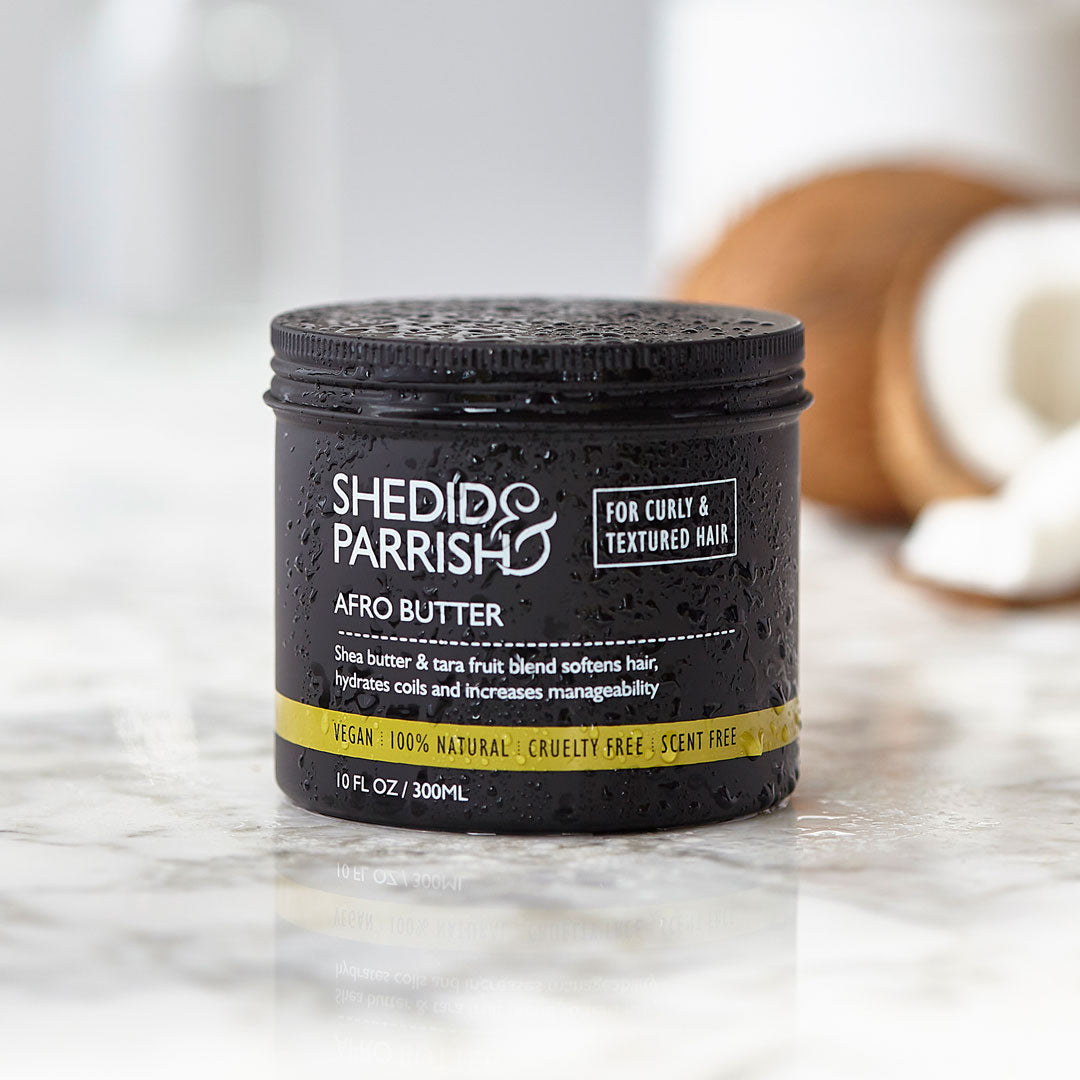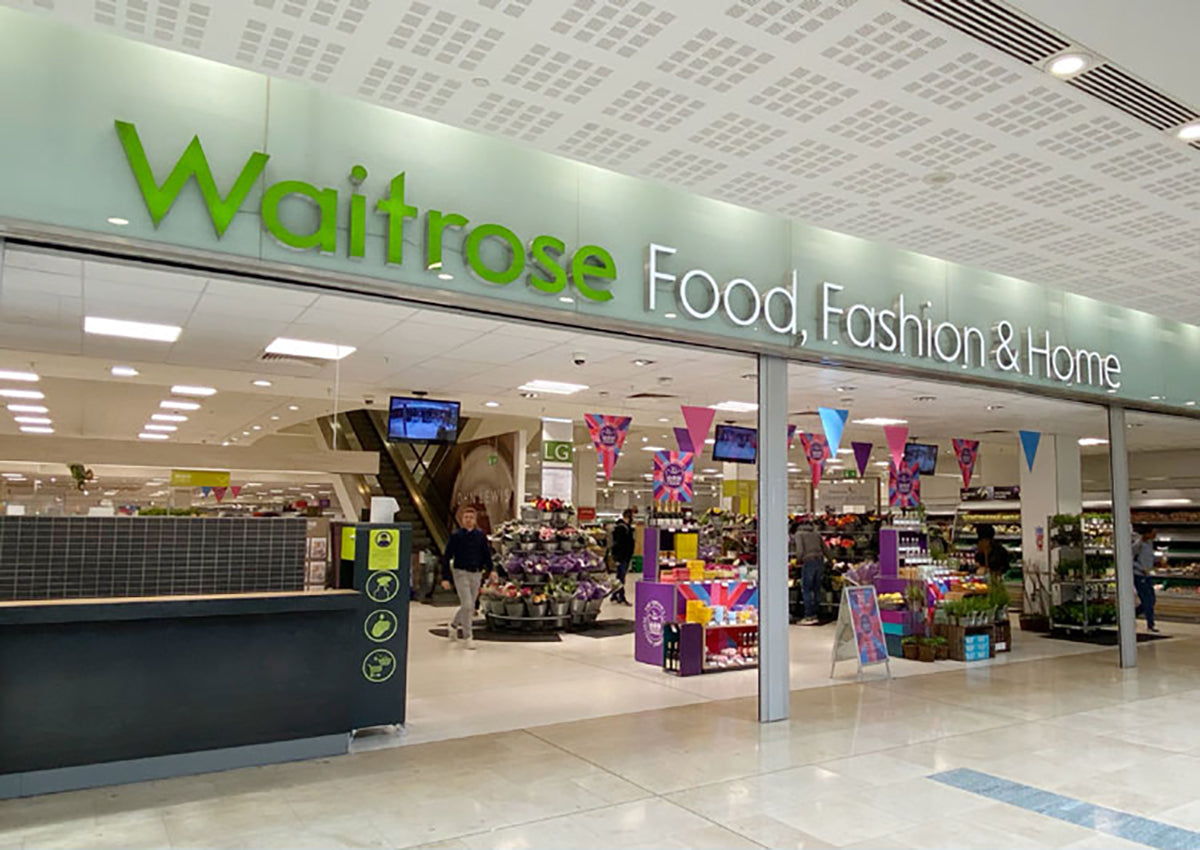 If you have been following us on our socials you'll already know where we'll be between 20th and 26th of June if not firstly why aren't you following us?! Secondly, drum roll please ….we'll be host...
Read more