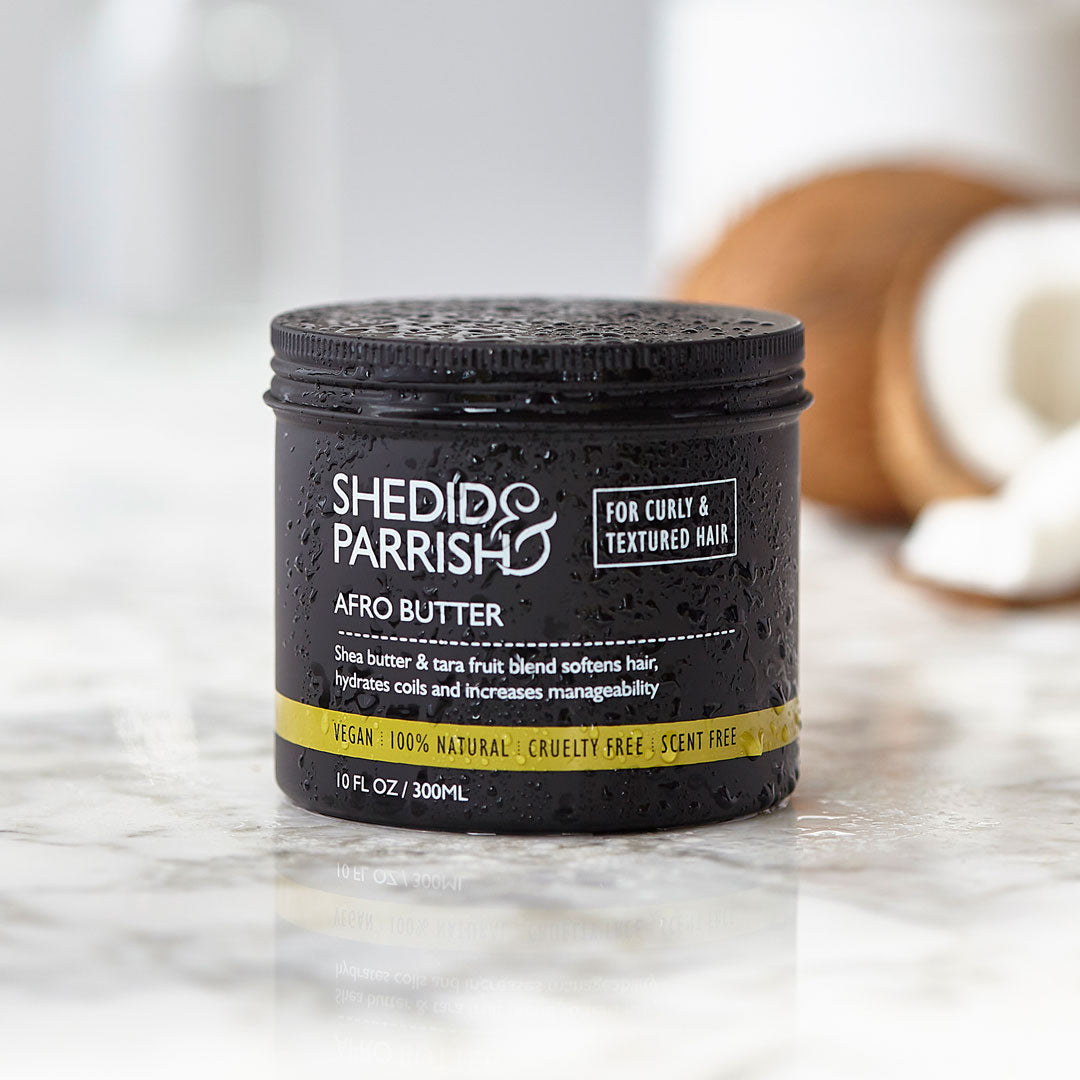 How to use Afro Butter - this season's "must have" hair essential for curls and coils
Care for your crazy curls and revel in those ringlets with Afro Butter, this season's hair essential. Favoured by famous curlies from Cleopatra to Lizzo and a host of top stylists, hair butter is a quick fix weapon.
As the weather finally begins to warm up, naturally curly hair needs a little extra attention to keep it looking its best. Hair butter is a thick styling and hair care product consisting of rich butter and oils. It hydrates, protects and nourishes hair to lock in moisture, giving locks a beautiful sheen and helping to enhance certain styles. As simple is always the on-the-go mantra for curls, braids and locks, check out these top tips for using hair butter.
© Imaxtree & StyleCaster
The laidback post-blowout look
After blow-drying your hair, tame some of the frizz by taking a blob of Afro butter about the size of a pound coin and massaging it through your locks. The effect will be a slightly slept-in look.
Use it as a hair mask in the shower
For those who have simply learnt that a vigorous wash every day can seriously dry out their wavy or frizzy locks, Afro butter is the perfect hair mask for curly hair. While it is a relatively thick hair product, the warmth and humidity of the bathroom softens Afro butter quickly. Lather through your hair and scalp then simply wash off with a very mild shampoo for curly hair.
© BrownBeautyTalk
Maximise your twists or Bantu knots
Afro butter can be used to enhance set styles like twists or Bantu knots. Apply a thin layer throughout your hair, not forgetting the ends and nape of the neck. Once you untie the knots, the product will leave coils with a more defined look.
The occasional sleep in
Afro butter is a great pre-treatment for curly hair, particularly if it's dry and damaged. Apply hair butter the night before and sleep with it in. The next day, give your roots a thorough wash and massage the butter out before letting the shampoo and water gently cleanse away the product in a leisurely shower. The Afro butter acts as a natural armour against the shampoo to prevent that extra dried out effect from not using a pre-treatment.
Calm scalp irritation between washes
If your scalp is itchy and flaky between washes, then try oiling your scalp with a small amount of Afro butter to calm things down a touch. Use it a couple of days between your usual wash routine. Shea butter is noted for its anti-inflammatory properties to ease redness and itching without clogging your pores while coconut oil hydrates to help with flakiness.