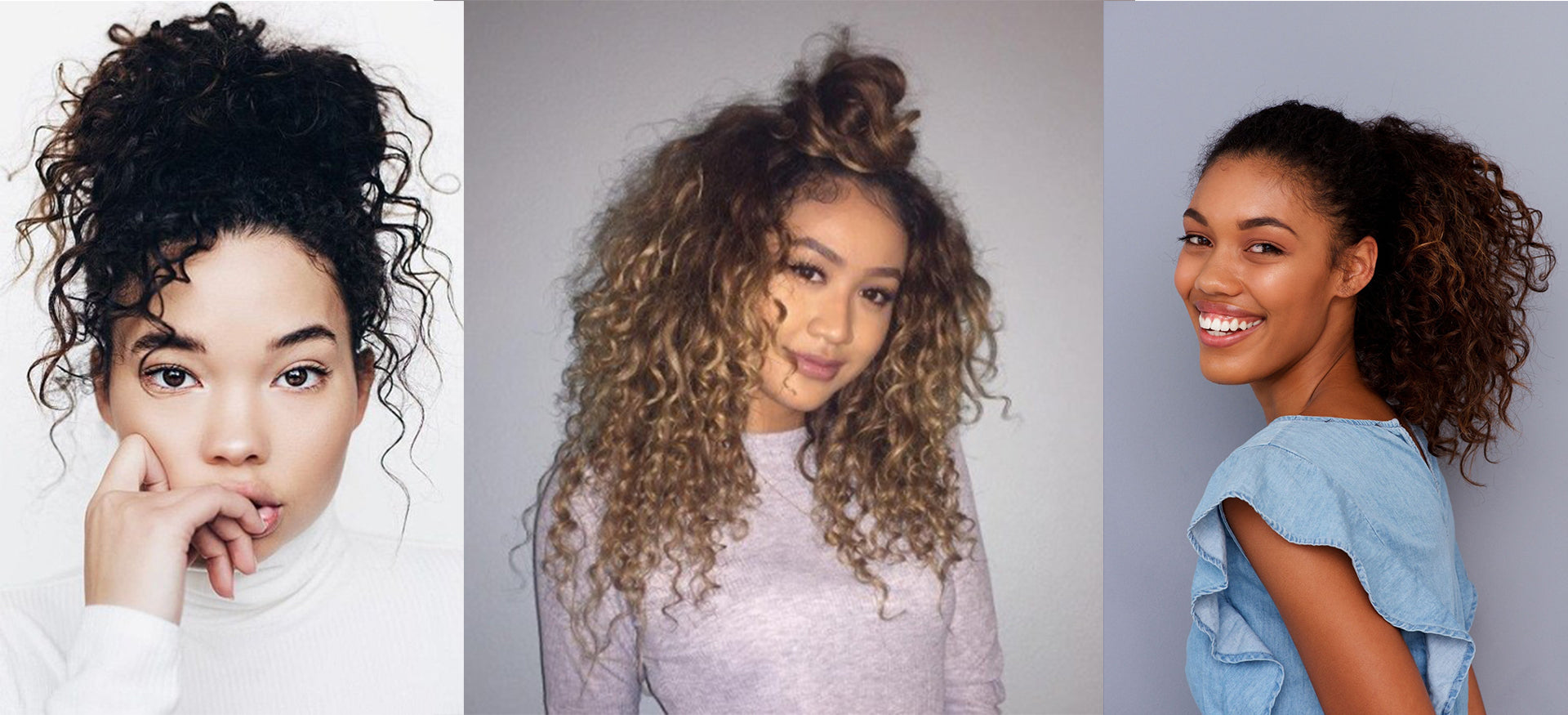 What kind of hairstyle should you keep if you have curly hair?
When it comes to hairstyles for curly hair, we love nothing more than seeing our Shedid & Parrish tribe proudly wearing their naturally curly hair shapes. But we know it's not always that simple.
Sometimes you can go to bed with the perfect curl crown and wake up to see a lioness looking back at you in the mirror. (Yes, a lioness, because although it might not be ideal to have to tame your mane before an 8am zoom call, you're still a fierce queen no matter what).
And sure, it's great to receive compliments about how beautiful and natural your flowing hair is. But we all know those admirers wouldn't be quite so quick to swap their tresses for ours if they saw what we look like post work-out.
Yes, sometimes, like everyone, we just need to put it up and have done with. And luckily, there's some gorgeous up-dos which are perfect for curly hair. So, whether you need a quick fix or are just looking to do something different, here's our pick of everyday hairstyles you could wear with your curls.
Messy Top Knot
Tie a loose bun up over your head with a band, and let some strands of curls fall out to give off a chic yet relaxed vibe. This is a real all-rounder that fits most occasions. It's also the most time-saving and easy updo you can wear. Winner.
High Relaxed Ponytail
Short on time or just about to hit the gym? Or maybe you rolled out of bed five minutes before the meeting again? (No? Just us?) Well don't worry. Comb your hair at the crown of your head and tie up the remaining strands together into a high ponytail. The volume of your hair works to creatively add interest. Which makes his far from a boring look despite the ease. Then you're all set for the day ahead no matter what your schedule looks like.
French Braided Low Ponytail
With its effortless, elegant French braid and wrapped low ponytail that won't fall out at every turn, this look can easily transition from morning to night. It's easy to fall in love with this mix of comfort and style so you might find yourself coming back to this one a lot.
Curly Chignon
This next one is perfect for date night or a special occasion. Part your hair where you want it, then gather it at the back of the neck. Make a rough, messy low bun with your hair by twisting and rolling it. Using four to six hair pins, fix the bun in place. Don't be too concerned if a few bits or curls stick out as this will only add to the texture. To define your face, pull some sections out to the front. And voilà, a classy updo fit for queen.
Half Bun
Want the best of both worlds? Section your hairs into two parts as you would do when making a half ponytail. Tie up the upper section into a loose volumized bun and secure with a hairband. Now comb the lower area and leave it open with two or three strands on your face. This will define the whole look and frame your beautiful features.
Conclusion
As much as we love letting our hair flow free, these beautiful updos still make the most of your natural curls when you just want it out the way. And we can't deny that there's something gorgeous about seeing curls in plaits and buns. So don't be afraid to experiment either by using this essential hairstyle guide or by coming up with your own unique up-dos. And be sure to share them with us when you do!