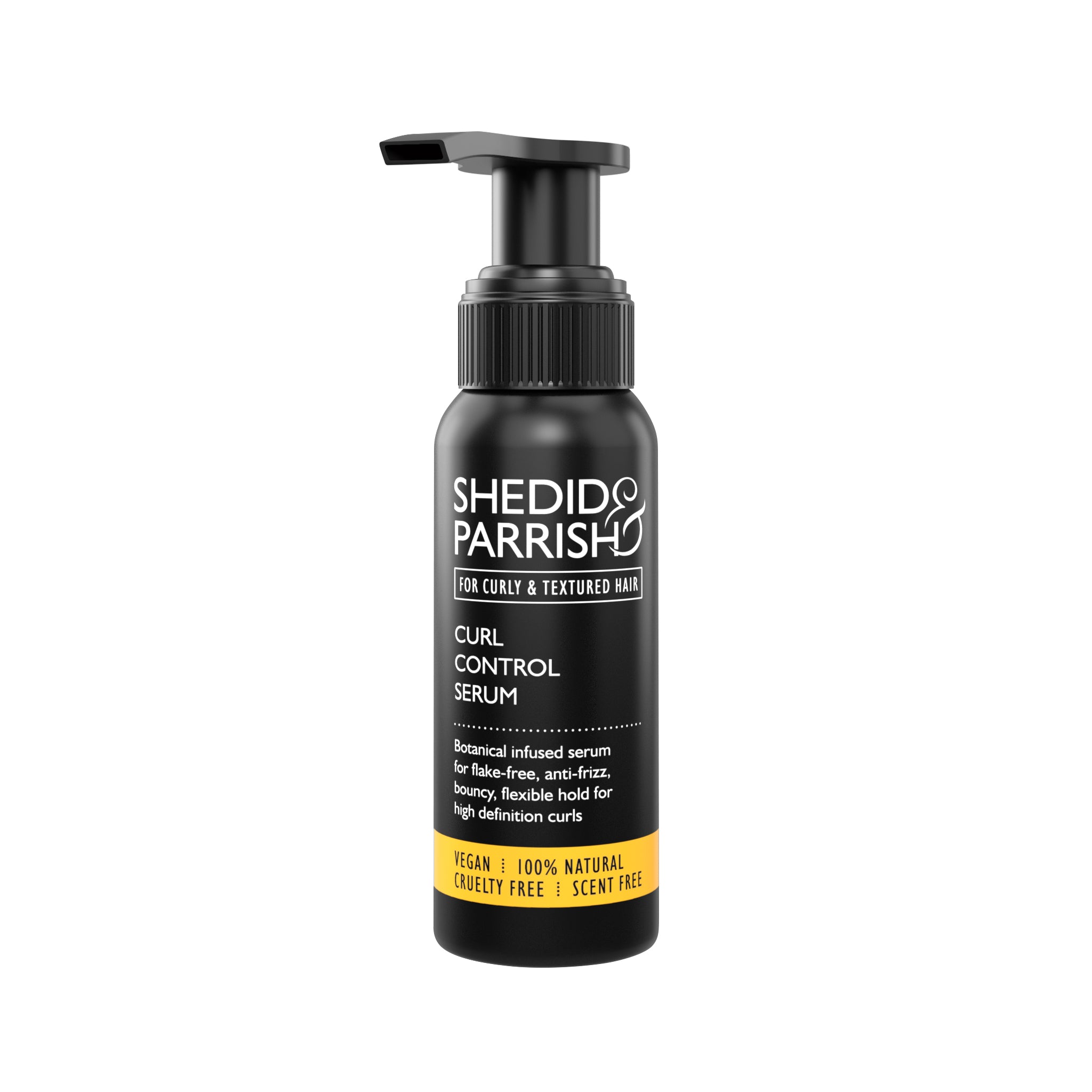 Curl Control Serum
---
Our Curl Control Serum is a super light weight styling product that both styles and protects the hair. Containing tara fruit & sunflower extract, they combine to create a powerful antioxidant that protects the hair against damaging effects of pollution, UV stress and heat damage. The wheat protein strengthens the hair from within the shaft leaving it healthier, shinier and easier to style. This light weight serum enhances curl definition and hold but is light on the hand and leaves the hair soft to the touch.
Your hair looks styled and soft whilst defining the natural curl
Aqua, Glycerin, Hydroxypropyltrimonium Corn Starch, Polysorbate 20, Hydroxyethylcellulose, D-Panthenol, Hydrolyzed Wheat Protein/ PVP Crosspolymer, Caesalpinia Spinosa Fruit Pod Extract/Caesalpinia Spinosa Fruit Extract, Propylene Glycol, Helianthus Annuus (Sunflower) Sprout Extract, Phenoxyethanol, Glyceryl Caprylate
Section hair in four parts, then apply to wet hair, working from root to tip. Style and define curls as necessary.

CAUTION: For external use only. Avoid contact with eyes. In case of contact with eyes, rinse immediately with plenty of water and seek medical advice. If irritation or rash appears discontinue use. Test on small area of skin before full application. Store in a cool, dry place.
Click here to read our full shipping information for UK and international deliveries.
 30 Day Guarantee

Your satisfaction is of great value to us, so we offer a 30 day guarantee returns policy on all products. If you are not completely satisfied with your goods, simply email us at info@shedidandparrish.co.uk to initiate the return process.

Guarantee valid 30 days from purchase, may only be used once per product and once per order. 

This guarantee is valid for consumers purchasing on www.shedidandparrish.co.uk and is not valid for business purchasers.

The costs associated with the return are the responsibility of the customer. We will not be able to refund postage fees. You can ship with the carrier of your choice and we'd advise keeping the tracking or proof of postage until we receive the items.

 

Defects, Incomplete Orders or Incorrect Delivery
If there is something wrong with the order you have received, please email at info@shedidandparrish.co.uk with your order details, a description of the issue and a photograph of your delivery.

If you are returning goods owing to defects, incomplete orders or incorrect delivery, we will refund you both the price you paid for the goods (inclusive of the initial delivery charge) and the recorded delivery costs for the return package. Please obtain a receipt from your Post Office to enable us to process the refund for your return postage costs.

 

 

 
Curl Control Serum
Sale price

$40.00
Regular price
Choose options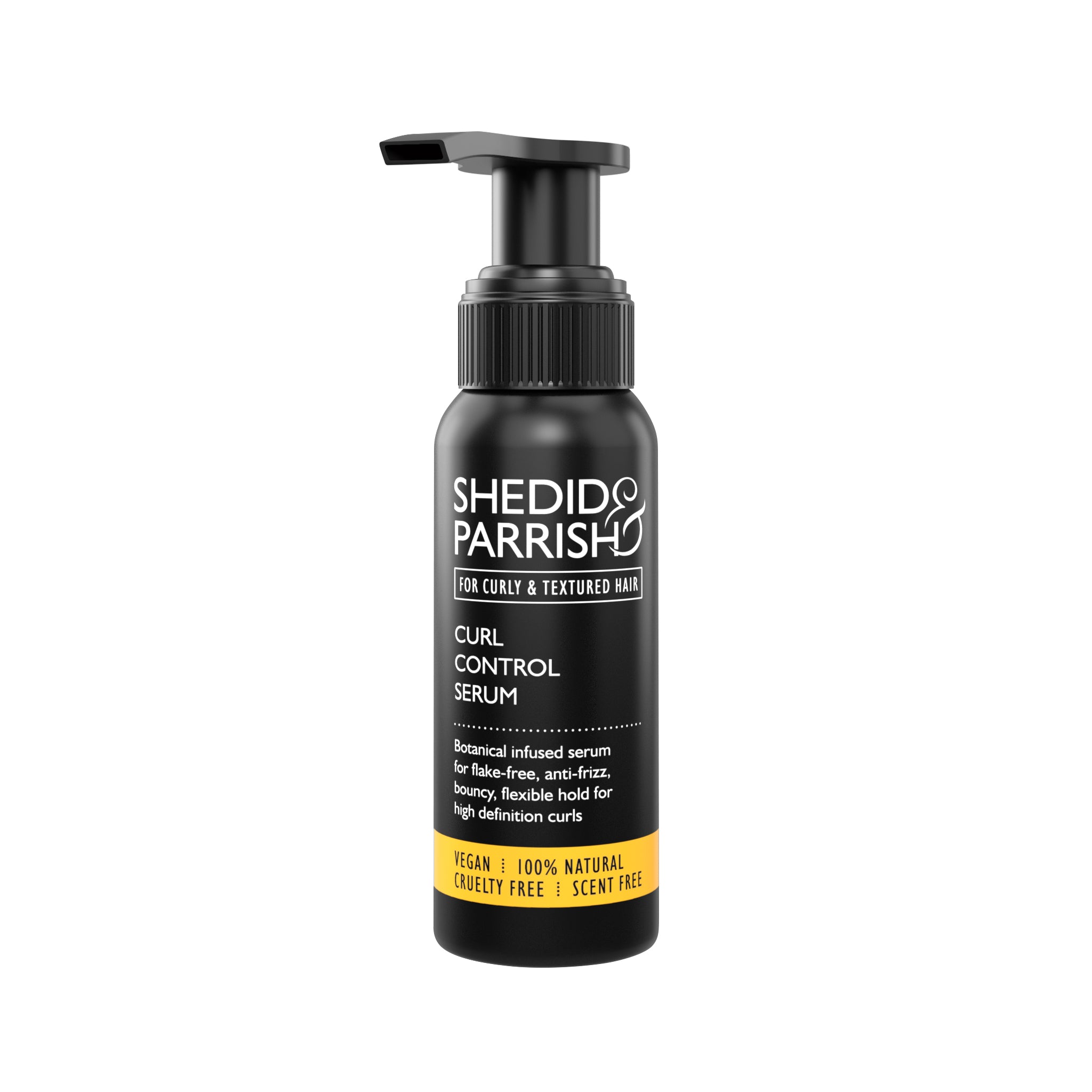 Curl Control serum
A beautiful product ! My hair is so very grateful.Discovering your brand has been a game changer.
Another classy product
When I add up the money I've spent over the years trying the 'next best thing' for my mixed race hair, I think I've probably missed out on a very nice car...so I'm quite shocked by the improvement in my
hair since using the Curl Styler, and i'm only on my 2nd tub.My hair is soft,defined, and has a natural shape. It looks really healthy. It's only looked like this after some sort of keratin or straightening treatment.So I thought I'd try out the Curl Serum. Another classy product. It's not greasy or tacky, like some serums, and it's thankfully missing that sickly sweet fragrance that alot of them seem to have. Most of all it is light,but has serious curl power, and adds shine. I love the way my hair is transforming with these well thought out products, that are supporting my natural hair journey.
Favourite curly brand
A perfect finishing product and game changer for hold and getting rid of annoying frizz! I love that it is light weight and not sticky. I use it in between washes on dampened hair as part of my refresh or if I'm feeling lazy just mix a little with water in my hands and smooth over my hair.
Lovely stuff
Fabulous for giving my wavy hair shine and definition without stickiness, greasiness or heaviness. I've used on damp and dry hair, both work well and a little goes a long way. So long, frizz 😀
Fab products
Received some products in my Curls Allowed box and loved them so much I purchased a travel serum, curl styler cream and a shampoo. They are all lovely and so pleased I got to try the brand in my box as its a brand I wouldn't have thought to try