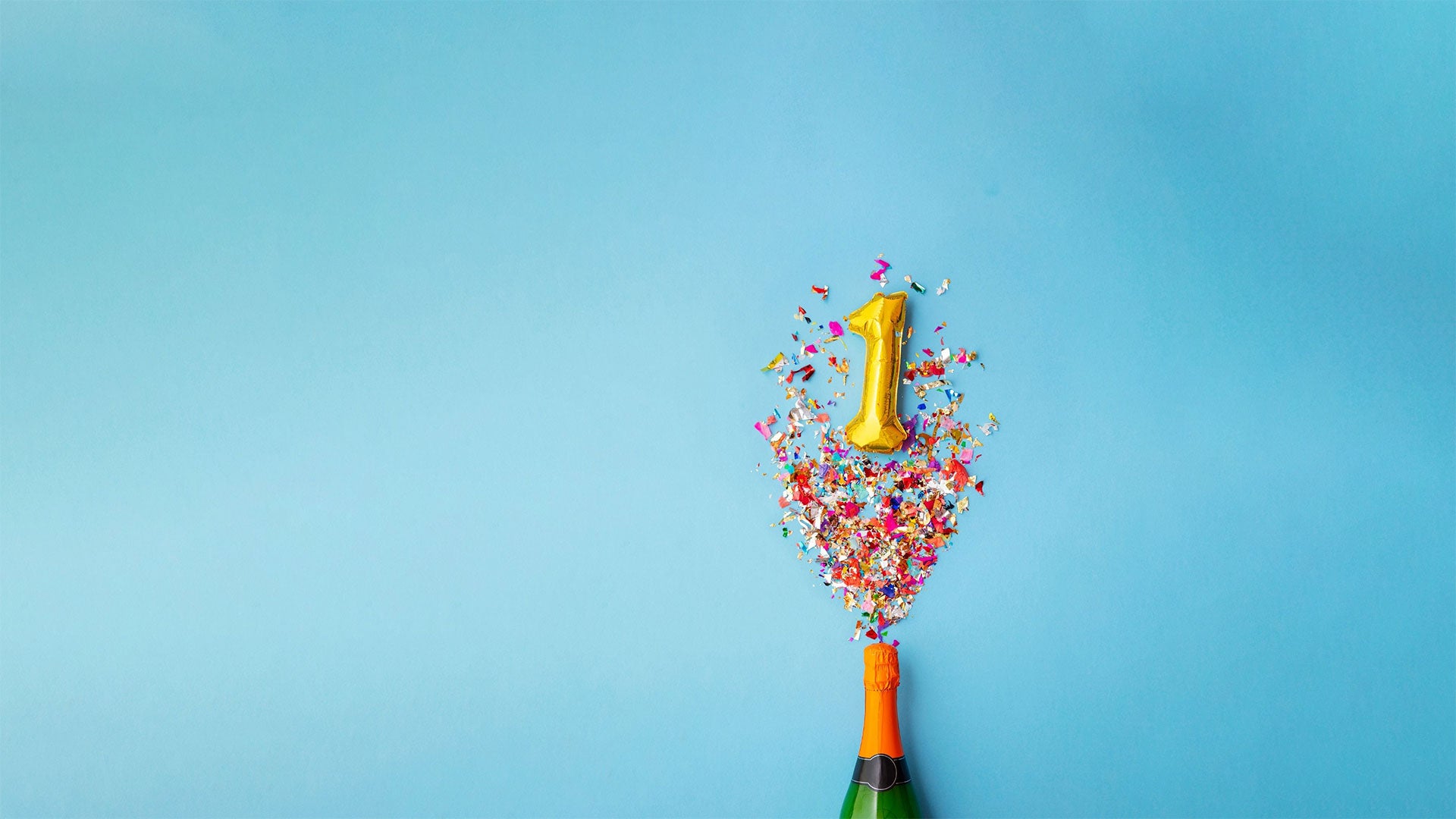 We can't believe it's been nearly a year since Shedid & Parrish opened its metaphorical doors. To say the last 12 months have been a whirlwind would be an understatement. From partnering with some of our favourite brands to winning Best New Hair Care Brand at the Pure Beauty Awards AND Best Shampoo & Conditioner at the Natural Health Beauty Awards, we're so proud of what we've achieved in such a short space of time. But whilst we're truly humbled by all the positive press and industry accolades, it's our incredible customers – our curly community – that we're most thankful for. Which is why we're so keen to listen to you as we enter our second year.
Whether you're one of the nearly 1500 people who follow us on Instagram, or someone who stopped to say hello at London's Balance Festival, we'd like to thank each and every one of you for joining our family of big haired beauties. When we launched Shedid & Parrish we set out on a mission to support and empower you to own your curls. So hearing how our products have become part of your hair journeys honestly means the world to us.
We'd like to think that your continued support is down to what we stand for as well as our products. In our first ever blog we said that we didn't really do labels. That we wanted to be 100% inclusive as well as 100% natural. You only need to take a look at our stockists to see we've fiercely stuck by this sentiment throughout our first year in business. Being able to count the forward thinking Yuty and eco-conscious Curly Sunami amongst our friends and partners is something we're extremely proud of. And we've even been able to welcome international curlies from the UAE into the S&P gang through our new besties at CurlsFusion.
We've not just been making friends with online brands either. In September, we joined the incredible Beautifully Biracial on a pop-up stand in John Lewis, Leeds for what would be our first taste of meeting our fabulous customers in person. Not only did this experience reinforce our commitment to being a safe and nurturing space for curlies of all genders, races and ages, it also furthered our ambition to get Shedid & Parrish onto Highstreet shelves permanently. Something we've now kickstarted with our first physical partnership with the eco focused barbers, Barber Social. But that's just the start of our plans to partner with more quality, sustainable and inclusive brands in 2022. Watch this space!
We're also busy plotting ways we can continue to build hair confidence amongst young people and their families with a focus on education, sharing knowledge and understanding. Again, this is something we've started to make great strides towards in our first year. We're proud to be partnered with Loved and Curly, a business that specialises in curly hair starter packs and guidance for children in care and foster homes. And since packing our first orders up in February, every bottle you've bought has contributed 10p towards helping the Children's Society and the vital work that they do to support the work they do building the self-esteem of vulnerable young people. But we want to spread the word of hair love even further in 2022. And we want to do this with a hands-on approach of talking to young people about the challenges of our hair and how to turn our challenges into something to celebrate. Because ours is one family that's not done growing yet.
And like any good family, we're here to listen.  So if you've got an ideas about what other products you'd like to see, brands you think we should work with or events you'd like to attend, we'd love to hear from you. Let's open up a discussion around how we can better support and work with our community. Just click below to send us an email and we'll be in touch!
So thank you again for coming on this big, beautiful, twisting, turning and most importantly, curly, journey with us over the past year! We hope you stick around for the next part. Because Curly hair is still not just a look. It's a way of life. And it really does feel like the world, or our world at least, is just that bit more united by curls.